Dr. Khalafalla personally delivered Karen Legett Abouraya's
Hands around the Library
to the BA
.
Through the Baltimore Friends chapter, Ms. Legett Abouraya collects donations so children's books can be sent to Alexandria, Egypt.
In Washington, D.C., Dr. Khalafalla met with author Karen Legett Abouraya, of the Baltimore Friends, and Erica Stern.
Dr. Khalafalla attended a reception at the French Embassy and met with His Excellency Mr. Francois Delattre, French ambassador to the United States; she thanked him for France's generous contribution to the BA.
Dr. Khalafalla celebrated the BA's 10th anniversary at a gala in Mexico City, February 14, 2013. The gracious Ms. Gloria De Silvia, chair of the Mexican Friends, was host of the event. Also in attendance were California Friends Chair Rosalie Amer, and several ambassadors, including the Egyptian ambassador to Mexico.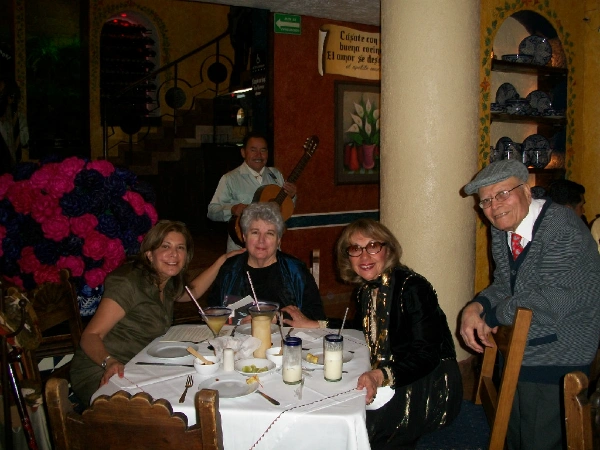 In Mexico City the Khalafallas with Ms. Gloria De Silvia, chair of the Mexican Friends and Prof. Rosalie Amer, chair of the California Friends.
Hundreds of Minnesota Friends of the BA brochures have been and are currently being distributed at various gatherings and events to bring public awareness to the BA.
A Cyprus Friends of the BA chapter was formed in 2012, with Catherine Nikita, director of the Lanitis Foundation, serving as chair. Dr. Khalafalla was instrumental in traveling to various cities in Cyprus and arranging meetings with university professors and library directors to discuss the BA's mission.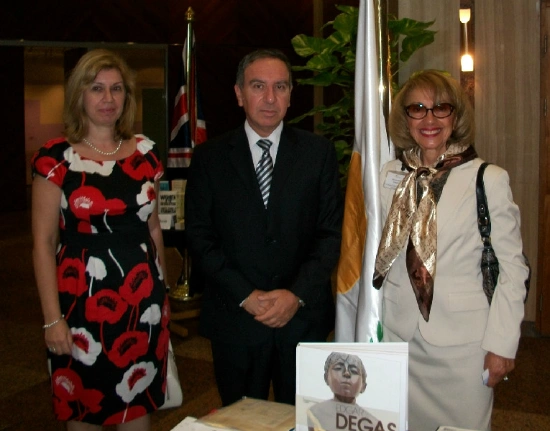 With His Excellency the Cyprus ambassador to Egypt, with display of donations from the Lanitis Foundation, presented by Dr. Khalafalla.
University of Minnesota Professor Diane Katsiaficas contributed information about the BA to a brochure that was distributed at a University of Minnesota Libraries art exhibit. A member of the Minnesota Friends of the BA, she also lectured at a BA meeting in Alexandria.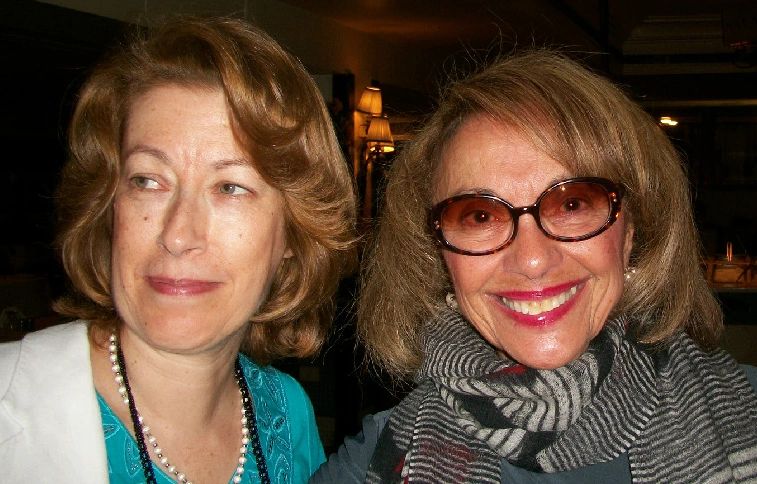 With Ms. Mona El Nashar, BA Deputy Director, Public Relations & International Contacts Department, left, and Dr. Khalafalla.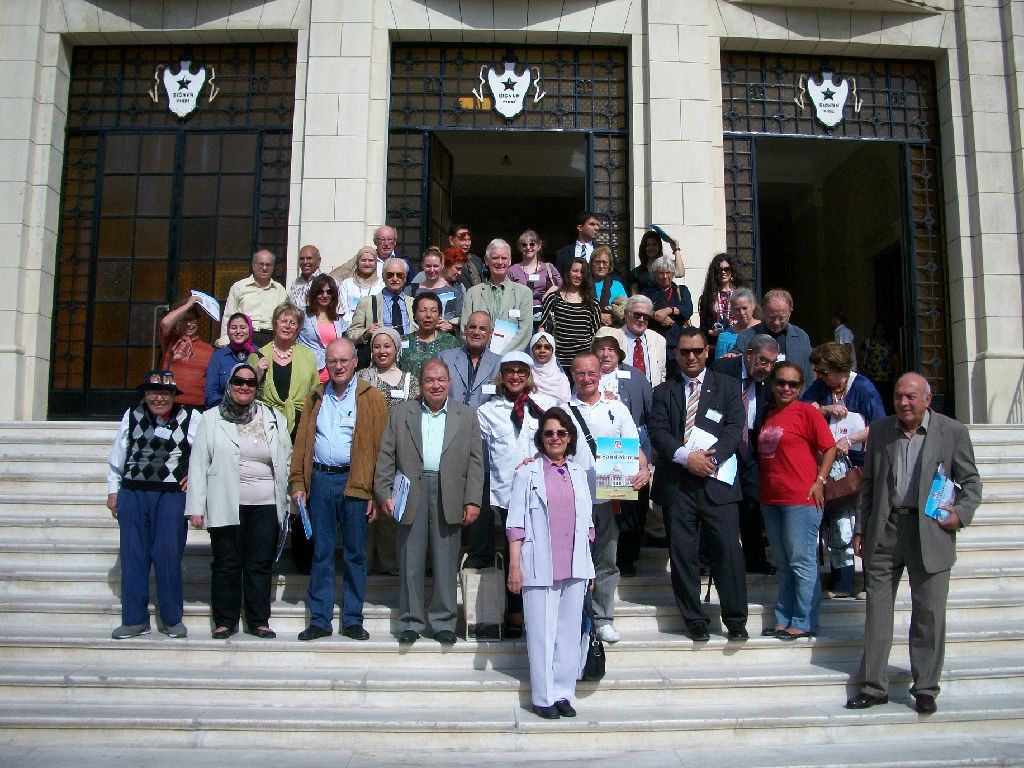 BA Friends at the entrance of the historic St. Mark's Coptic Cathedral in Alexandria, Egypt.